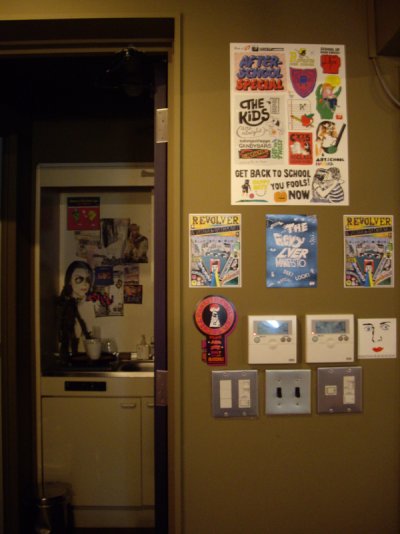 Can you tell us about the birth of Revolver ?
I came to Paris when I was 17, this is where I really noticed what fashion was . So I began to get interested in everything ranging from street wear to high fashion. And 10 years ago, I was 20 at the time, I produced a few t-shirts for fun. And they sold good ! That's when I had the will to create a brand that reflected everything I like in fashion.
Why did you choose this name ?
I took it from the Beatles album. I was deeply touched by the mix of rock and indie with various additional elements. I wanted my brand to reflect this feeling. I also really like the Rage Again the Machine "Revolver" title, it's full of energy. The funny thing is I didn't know the meaning of the word back then ! I discovered what a revolver was after I registered the brand ! For me a gun is aggressive and can't be linked to the Beatles. But in the end, I like the paradox between the true meaning and the pacifist use I have of it.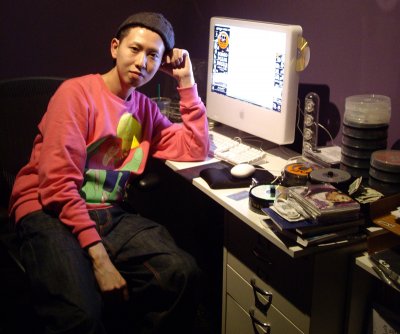 Do you consider your brand as street wear ?
Revolver is not only a street wear brand. It's a mix of casual, high fashion and street wear. My pieces, even if they look very street wear like my sweaters, can be combined to something very chic without looking odd. It's the same for my sophisticated pieces. This is not given to any street wear brand.
What is your position among all the brands born in the Harajuku district those pas few years ?
As I said, Revolver was born 10 years ago and since our collaboration with So-Me, it has reached a cultural music scene. Compared to most other brands, it is worn by music fans. Ever since its beginning, the brand comes from the music !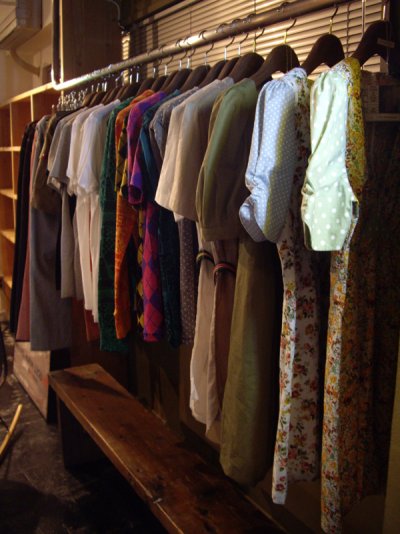 Do you have any models or brands you feel close to ?
I like brands which are music-rooted like mine, such as Phenomenon or Rockstar. But there are very few in Japan. In terms of pure fashion and style I like Martin Margiela, Comme Des Garçons and Undercover. I also always keep an eye on what Cassette Playa, BBC/Ice Cream and Skatething are doing.
Your brand is mainly known for the collaboration with So-Me... How did you start working together ?
3 years ago I was looking for a graphic designer so I got in touch with WSK - a British agency. When they showed me portfolios I immediately noticed So-Me's work. We first collaborated via email. He was very interested in the brand, so I told him all about the story of Revolver. His first piece "The human body anatomy" was amazing. It was made to be shown in an exhibition, but he made it in such a way that elements could be used on t-shirts. With this first try, he really managed to mix his personal style with the Revolver heritage. We physically met 6 months later when he came for the show; That was the start of our common history.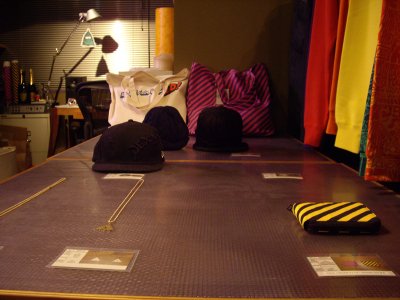 How many collections have you made together so far ?
We have been working together for 3 years and with 2 collections per year it's the 6th. But it's the first on which So-Me is the only graphic designer of the brand. I take care of the styles and cuts and he does all the graphics. We are going to keep it this way for the next coming years. So-Me is the one who best caught what Revolver was. Actually it's a natural combination since he comes from a musical scene himself.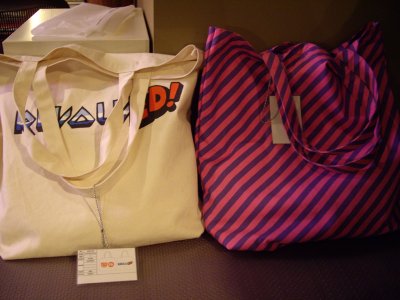 Did you expect the recent craze around your brand ?
This year marks Revolver's first decade and we are now well-known and followed here in Japan. But it's only recently, when So-Me blowed up on his own that I was surprised by the international impact my brand started to have. Until then everything was very Japan-centered, even if I always wanted to go worldwide. When one of my t-shirts featured in a Kanye West video directed by So-Me, it gave our creations an amazing international recognition. No need to mention the natural friendship we have built with Ed Banger. I exploded because they did but I didn't expect it would be this big ! It really happened just like that !
What are your plans for the future ?
Regarding our creative collaboration, we're keeping the very same direction. We don't want to give people what they expect but build a strong image in order to last. I had a store up Harajuku that I closed last year. Everybody wondered if we had problems then. I can say it now: there's going to be a brand new Revolver store, bigger and fresher ! It's going to be close to the latest Bape store for those who know the Harajuku neighborhood. Also I'm coming to Paris for a big party with Ed Banger in september. People need to know what Revolver is, who the Tokyo boys who are walking with So-Me are ! Get yourselves ready !

Revolver est en vente exclusive en France chez colette et sur Sold Out.